Dans le jardin potager de la photographe Valery Rizzo
In photographer Valery Rizzo's edible garden
Brooklyn, New York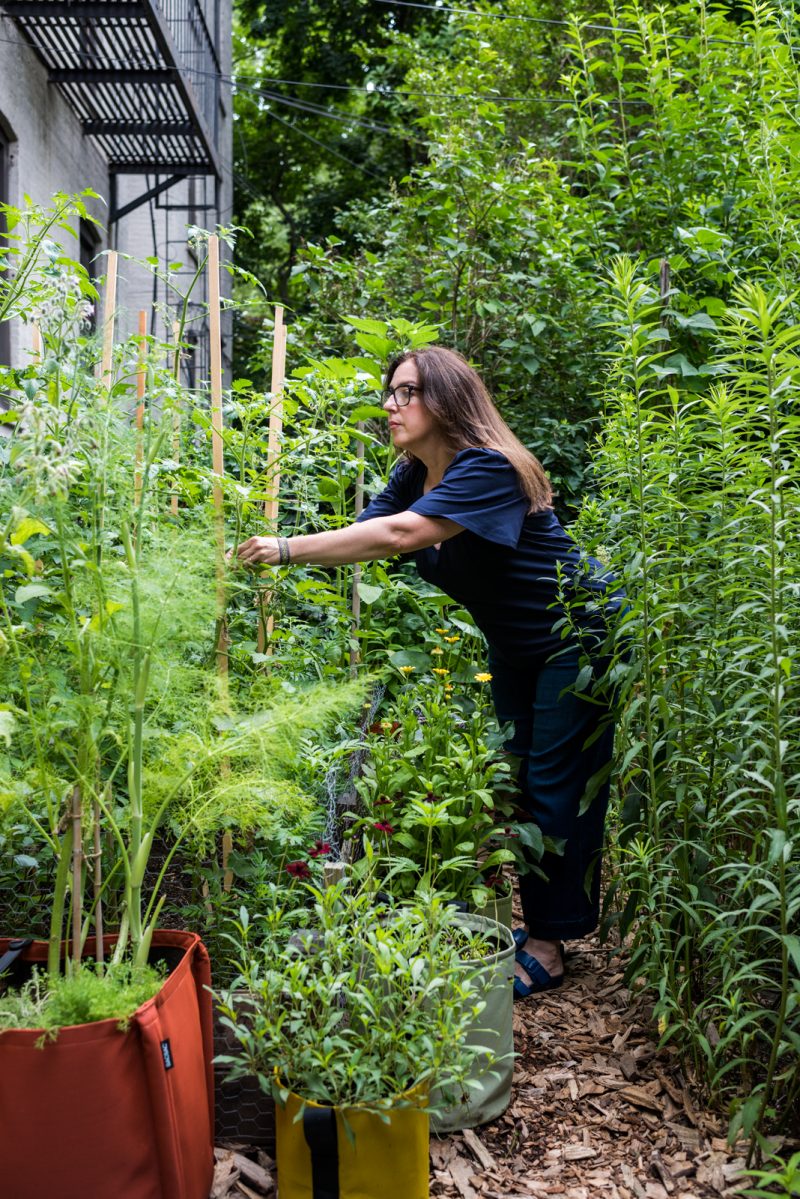 I'm a portrait and lifestyle photographer with a special interest in urban agriculture, which led me to co-edit Urban Farmers book with gestalten: an informative and inspiring overview on the contemporary practice of urban agriculture around the world – from commercial farms to community and homestead gardens. I live and grew up in Park Slope, a historic neighborhood in Brooklyn. With its tree lined blocks, most buildings have backyards one next to the other, creating a special slice of nature within their center. I started growing my garden several years ago, after the landlord of my building could no longer take care of the space.
Photographe portrait et lifestyle, mon intérêt pour l'agriculture urbaine m'a amené à co-éditer le livre Fermiers urbains avec gestalten: un aperçu informatif et inspirant des pratiques d'agriculture urbaine à travers le monde – des fermes commerciales aux jardins privés et communautaires. J'ai grandi et vit à Park Slope, un quartier historique de Brooklyn. Avec ses axes quadrillés, la plupart des bâtiments ont des arrières cours les unes à côté des autres, créant des corridors de nature à l'abri des regards. J'ai commencé à cultiver mon jardin il y a quelques années dans l'arrière cours de mon immeuble, après que le propriétaire l'ai délaissé.

A safe haven and learning space where I grow in raised beds and BACSAC planters: vegetables, edible flowers, herbs, together with pollinator perennials – from both seeds and seedlings. This year, I grew ten different types of tomatoes, peppers, okra, fennel, pole beans, borage, herbs, dahlias, aztec marigolds and other flowers.
Un havre de paix et espace d'apprentissage où je cultive dans des bacs en bois surélevés et jardinières BACSAC: légumes, fleurs comestibles, aromatiques et plantes mellifères – depuis la graine ou jeunes plants. Cette année, j'ai semé une dizaine de variétés de tomates, poivrons, okras, fenouils, haricos à rame, bourrache, dhalias, soucis Aztec, et autres fleurs.
Besides learning and enjoying how to grow my own food, I love to shop organic & locally grown produce at local urban farm stands and also belong to a member-owned and operated food coop which supports non-toxic, sustainable agriculture and minimally processed healthful foods.
En complément des productions de mon jardin, j'aime me rendre aux marchés des fermes urbaines alentours et suis également membre d'une Food Coop, un supermarché participatif qui source des aliments non toxiques et peu transformés, issus d'une agriculture durable.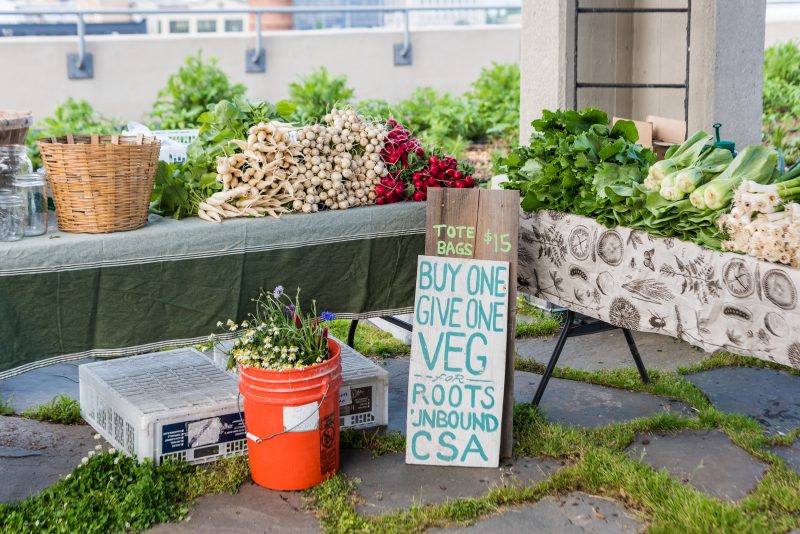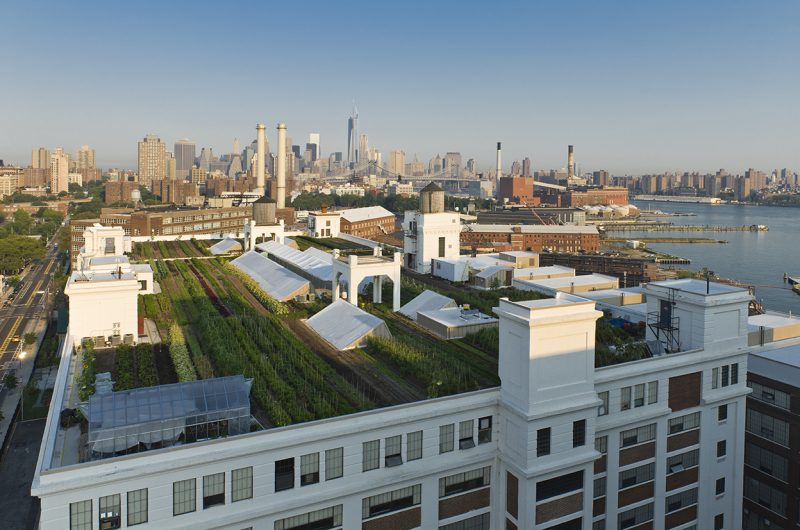 Here are 3 inspiring NYC farms I documented in the book Urban Farmers. Not only do these farms provide access to fresh produce, but they also create jobs, build communities, educate the youth, advocate for food justice… bringing much needed positive change in our city. 
Voici 3 fermes new-yorkaises documentées dans mon livre Fermiers urbains. Non seulement ces fermes donnent accès à des produits frais, mais créent aussi de l'emploi, du lien social, éduquent la jeunesse, défendent les valeurs de justice alimentaire… insufflant un changement positif à la ville.
They were one of the first urban farms I photographed, and most definitely are responsible for my interest in photographing urban agriculture. With three locations atop industrial buildings in New York City, Brooklyn Grange has created a revolutionary rooftop model, their goals are to grow food, increase green space and build community through urban farming education. My favorite thing from Brooklyn Grange: their mixed salad greens!
C'est l'une des premières fermes que j'ai photographiée, et définitivement celle qui a piqué mon intérêt de documenter l'agriculture urbaine à travers le monde ! Avec 3 sites sur les toits de bâtiments industriels à NYC, Brooklyn Grange a créé un modèle révolutionnaire d'agriculture maraîchère en toiture avec pour objectif de produire à grande échelle, d'accroître les espaces verts à travers la ville et de construire une communauté à travers l'éducation. Ce que j'aime à Brooklyn Grange : leurs mélanges de salades !



@brooklyngrange
Oko Farms is an Aquaponics Farm + Education company in Brooklyn. They operate NYC's only two publicly accessible aquaponics farms, which cultivate vegetables and freshwater fish together in a recirculating aquatic ecosystem. My favorite thing from Oko Farms: their dye plants and the lemongrass!
Oko Farms est une ferme en aquaponie à visée pédagogique, située à Brooklyn. A travers leurs deux sites ouverts au public, sont cultivés légumes et poissons d'eau douce dans un écosystème de recirculation de l'eau. Ce que j'aime à Oko Farms : leurs plantes tinctoriales et leur citronnelle!


@okofarms
What was an abandoned city-owned lot by the beach in the Edgemere neighborhood of Far Rockaway, Queens, has been converted into a lush space where well kept rows of sustainably grown vegetables, flowers and herbs thrive. My favorite thing about Edgemere Farm: the people and the vibe!
Ce qui était autrefois un terrain communal abandonné, situé dans le sud du Queens près de la mer, a été transformé en un espace luxuriant où s'épanouissent des rangées de légumes, fleurs et aromatiques produits en permaculture. My favorite thing à Edgemere Farm : les gens et l'énergie que dégage de ce lieu !


@edgemerefarm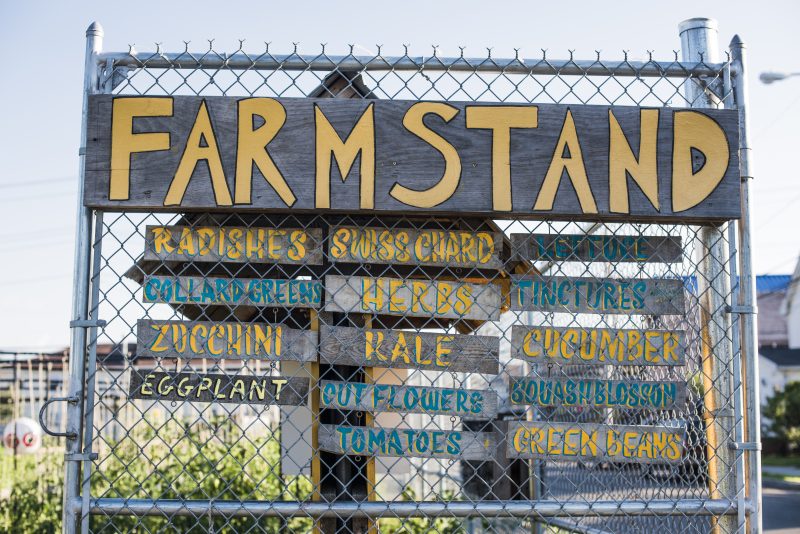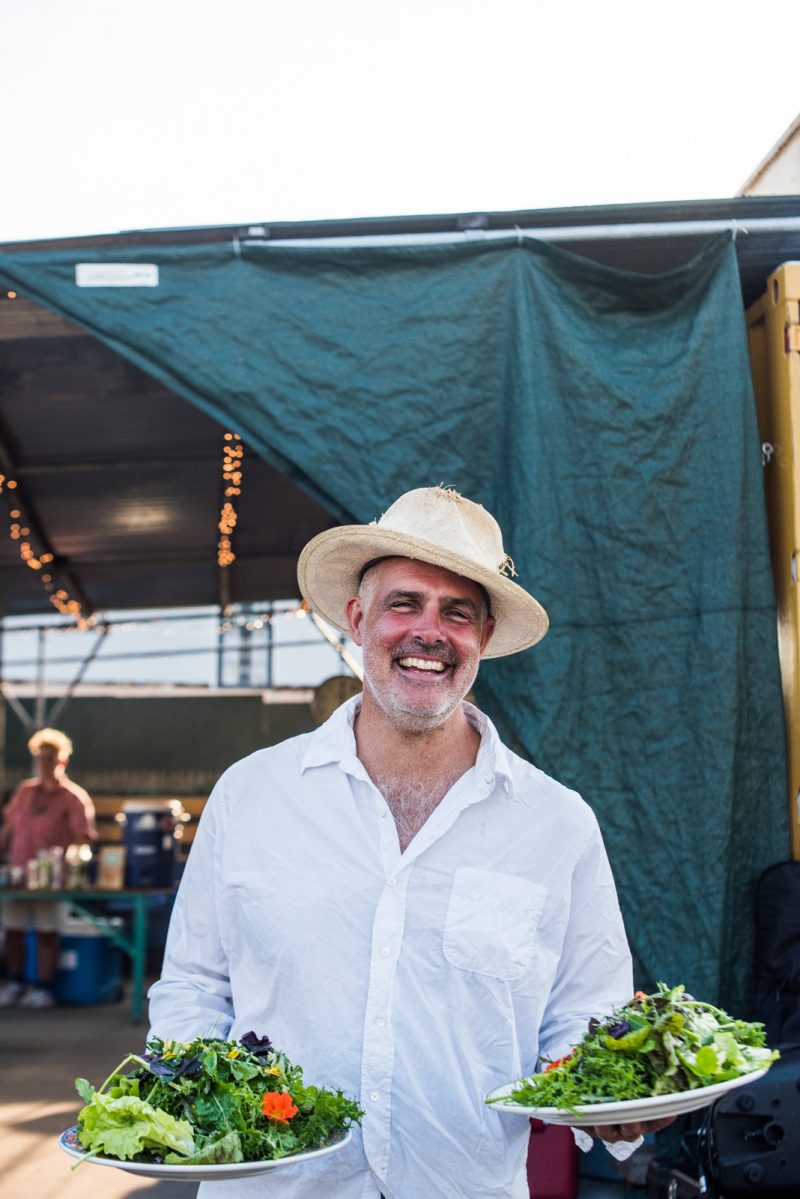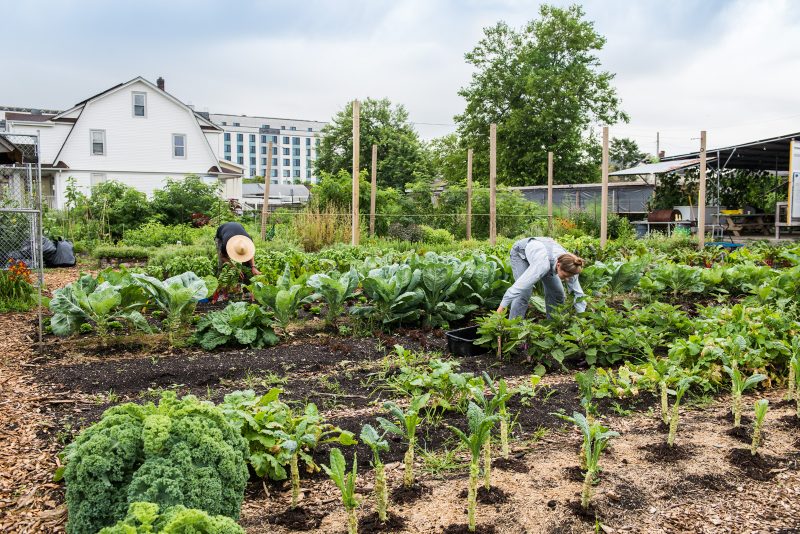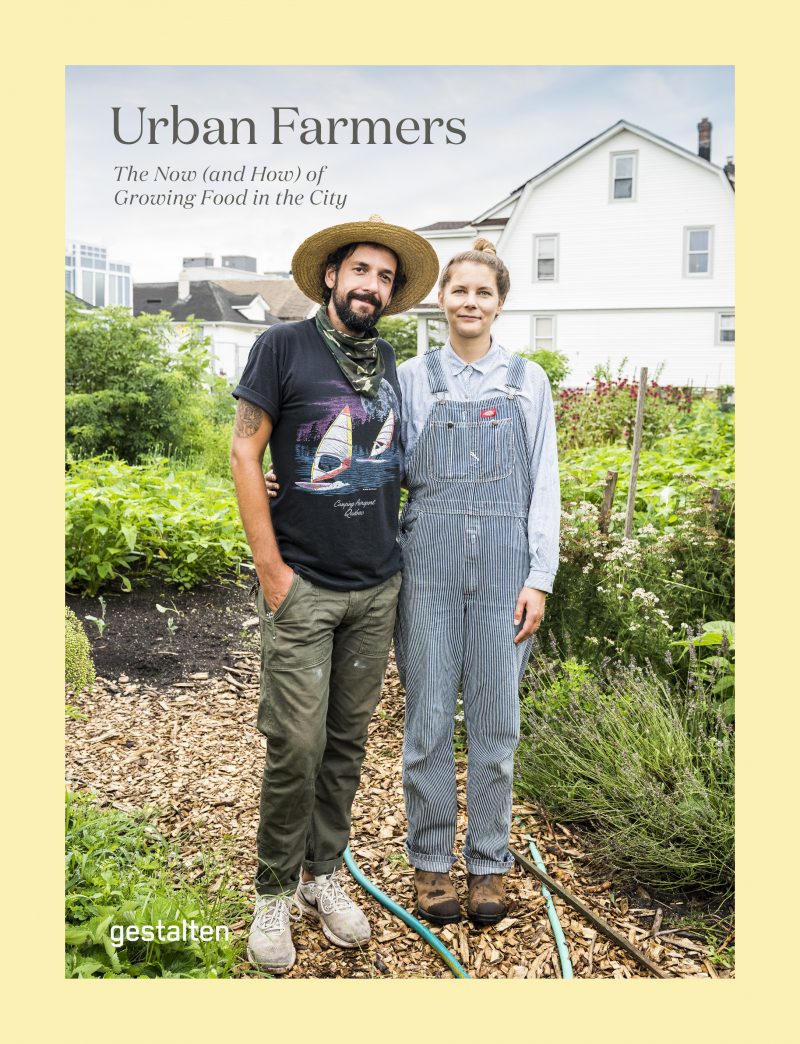 "Once you know how to buy fresh produce and how to cook it, you should probably know how to grow it too."
Yemi Amu, co-founder of Oko Farms
From the book Urban Farmers, co-edited by Valery Rizzo, published by gestalten and written by Mónica R. Goya.